Looking to Sell Your Military Antiques for the Best Prices?
Military antiques are among the most sought-after collectables for several key reasons. Weapons and armour that have been preserved from the World Wars and preserved documents or memorabilia from turning-point battles and political engagements can carry huge historical significance – and therefore, value.
Burlingtons have decades of experience in valuing, collecting and purchasing military antiques from all over the world. We provide a genuinely personal and honest valuation service to ensure you receive the best advice and value for your military antiques.
We are interested in a wide variety of military memorabilia, from armour and uniforms to preserved documents, weaponry, medals, autographs and art.
We work with private clients as well as collectors, dealers and antique professionals. If you are looking to sell military antiques or memorabilia of any kind, please contact us below, or complete our valuation form further down, attaching pictures of your military antiques.
How to Sell Your Military Antiques
HOW IT WORKS
Selling your military antiques is made simple with Burlingtons. It begins with you contacting our team and booking your valuation. Our process is detailed below:
Booking your valuation
We will arrange a convenient time to visit you at home to value your military antique
Accepting our offer
We are confident you will accept our offer as we believe that we offer the best valuations in the UK.
Receiving your payment
You are paid the full value of your items with zero auction fees or any other deductions you may be faced with elsewhere.
Booking your valuation: Our valuation process starts with arranging a time to visit you at your home to assess and value your military antiques. Unlike attending an auction, our on-site valuations make it easy for our customers to have their items valued at home and at a time that suits them.
Accepting our offer: We pride ourselves on our experienced, honest and fair valuations for all military antiques. If we are interested in the antiques or memorabilia you are selling, we will make you a formal offer there and then. You are of course under no obligation to accept our offer and our visit is completely free.
Receiving your payment: Receiving your payment is fast, simple and secure. Once you have accepted our generous offer, we will transfer you your money there and then. We will not leave until you have received your money via BACs – unless you cannot accept this payment method, in which case we will discuss other payment methods.
We guarantee that the valuation you receive for your military antiques will align with the relevant market trends regarding military items. This ensures that you will receive the highest and fairest price for your items.
Now that you understand the way the buying process works you can contact us to book your valuation.
You can rest assured that the value of your military antique will align with the market price of antiques at the time. We will always work to get you the highest price for your military antiques through our experienced and reliable valuation service.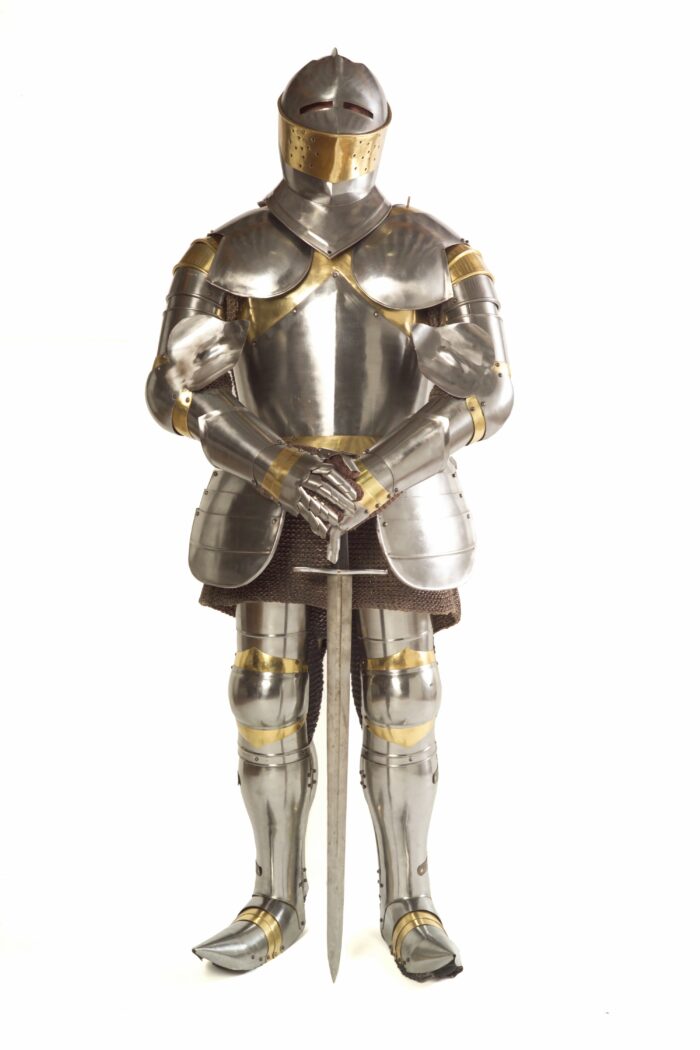 Why Sell Your Military Antiques at Burlingtons?
With over 30 years of experience in the valuation and assessment of military antiques, you can rest assured that you will receive the best valuation for your military items. We are passionate about items of historical interest and encourage clients to send in pictures of their military items regardless of condition so that we can assess whether or not we'd like to organise an in-person valuation.
One of the main reasons why our service is so popular is because of the money our clients save by not going to an auction. Most auction houses will demand up to 40% of the sale price alongside other hidden costs, which can severely impact the actual worth of your military antiques. In contrast, our valuations are fair and honest, there are no hidden fees and the valuation you receive is our final offer – and you never have to leave your home!
There is no need to take our word for it, have a look at some of the kind words left by our current and previous clients:
"Daniel from Burlington antiques is so professional and easy to deal with, I have used his services twice and would recommend him to anyone thinking of selling high-value goods. He takes all the stress and hassles out of selling by coming to your own house and makes a transfer for the item while you wait. I couldn't recommend his services more."
– Patrick
How Much Will I Get for My Military Antiques?
Military antiques can fetch extremely high prices depending on several variables including condition, age and era, as well as the type of antique they are. How much you will get for your military antiques will also depend on the market value for such items, which is something we are well-versed in, meaning we can secure the best valuations to ensure you get the highest prices. We cannot provide a professional valuation until we have personally inspected the antique.
Sell Your Military Antiques Through Burlingtons
For a genuinely honest and trusted valuation service, Burlingtons has you covered. Every aspect of our valuation process is designed to be simple and offer you the best price for your military memorabilia. If you would like to know more about our valuation service or to speak to us directly, you can either call us directly or email us.