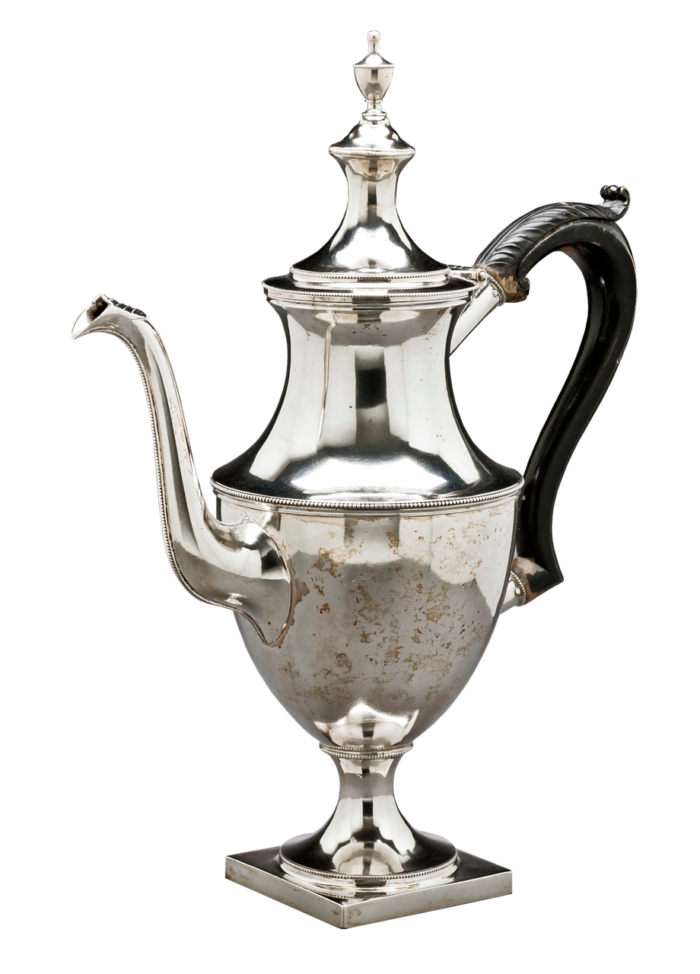 How to Sell Silver for the Best Price Per Gram
You can sell silver items of many kinds by using our amazing private buying service, which helps you to avoid all fees and enables you to fetch prices that are unachievable at auction. We operate from our offices in London and can provide buying services throughout the UK for sterling silver with instant cash payments.
If you have some silver to sell we have an interest in buying, items we typically buy includes some of the following:
Candlesticks
Centrepieces
Salvers
Silver medals
Silver trophies
Statues
Sterling silver tea sets, cutlery and trays
We will buy many types of modern, vintage or antique silverware for the highest possible price, thanks to our unique buying service. You can also sell scrap silver pieces or silver bars based on the current spot prices. If you want to sell fine silver, sterling silver or scrap we can help – simply get in touch and book your valuation.
Burlingtons Ltd has been buying and selling silver for years and can offer you the best prices for your silver goods.
How Does the Burlingtons Service Work?
Our unique private buying service delivers a direct transaction when you sell your silverware or any of the other items that we buy. No matter what you are selling with us we guarantee a smooth, pain-free buying process that works as follows:
Book your valuation: The first step is to book your valuation with us. Our team will appraise the items you wish to sell in your home and can assess the value of your silver based on the current spot price per gram or ounce. The valuation itself is free and comes with no obligation to accept the offer.
Accept our offer: We are sure that you will be pleased with our offer, which will result in a higher final cash value for your silver as there are never any of the hidden fees, deductions, commissions or other costs that come when selling at auction. We can explain our reasons for the final sale price.
Receive your payment: After you accept our accurate and fair offer you will receive an immediate cash payment for the full value. Once our transaction is complete we will take your items and complete the selling process. We can provide several payment methods depending on your preference.
Many buyers provide unfair and opaque pricing that delivers overall lower prices and in a very slow fashion, but our buying process is smooth and hassle-free – as well as providing the best final cash values possible.
Feel free to book your valuation with us now.
Why Choose Us When You Want to Sell Silver?
At the end of the day, the cash value for your silver will probably be significantly higher than any other buyer of precious metals in the UK. Due to our unique position as leaders in the antique trade, we can offer you better metal prices than other buyers, especially when they come in rare designs or styles.
The quality of the service experience we offer is another reason to choose us. We receive many positive customer ratings and reviews from our clients. One client has the following to say about their experience using our buying service:
"I recently sold various items of family silver to Burlingtons, the prices I received were far higher than the auction estimates I had been told by one of the main London auction houses." MR HANNATON | BERKSHIRE
We deliver our excellent services in a professional, friendly and honest manner, which gives us a reputation for reliability and transparency – something many buyers are unable or unwilling to offer. Our service is built on a set of values that put clients first and come with the benefit of 20 years of experience in the trade.
How Much Will I Get When I Sell Silver to Burlingtons?
Our experts have an impeccable eye for the quality and uniqueness of pieces and we can also offer excellent scrap metal prices, depending on what you wish to sell. Significant fluctuations in precious metal prices are quite rare, but we will always take into account the current spot price of silver as part of our valuation process.
Due to the amount of variety in the silverware you may wish to sell, we cannot offer an accurate estimate of what we will pay before examining your items. However, the following may influence the offer we make:
The purity of the silver: 925 silver (also known as sterling silver) is worth more per gram or ounce than other types. Pure silver will have the highest possible spot price.
Condition of silverware: If you are selling a statue or other well-crafted item we will assess any damage and wear. The condition can affect values significantly.
Designs and styles: Whether it's a statue from a known silversmith or a tray from an important period, there may be more market demand for certain items. Antique, vintage and other notable items are commonly worth more – but modern designs can also fetch high prices.
While we are unable to give an accurate price guide for how much you can expect to receive, we will use spot prices and an expert appraisal to give you a precise and fair estimate. Once the valuation process is complete we are confident you will be happy with our offer and understand the value of your silver.
Book Your Valuation and Sell Your Silver
Our work in the antique trade affords us a first-class reputation and enables us to offer the best prices when it comes time to sell silver and many other high-value items. We are leaders in the industry and active members of the UK antique community, which helps us provide the most professional buying services.
You can get an immediate cash payment for any old, unwanted or scrap silver and we will offer you hassle-free experiences that our clients find refreshing and inspire people to sell other items with us. Just get in touch with us today and we will arrange a private valuation for your silver as soon as possible.